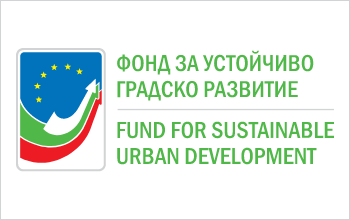 JESSICA (Joint European Support for Sustainable Investment in City Areas) is a joint European Initiative of the European commission and the European Invest Bank (with the support of the Bank of Development of the EU Council) aimed at supporting sustainable urban investments. The goal of JESSICA as a financial instrument in Bulgaria is to create opportunities for cooperation between the public and the private sector resulting in joint investments in urban development projects and in recreational activities of urban areas in the seven biggest cities in Bulgaria – Sofia, Plovdiv, Varna, Burgas, Ruse, Stara Zagora and Pleven.
The JESSICA initiative funding can be accessed by submitting project proposals to the so-called Urban Development Fund (UDFs). On 30 May 2012 was signed an Operational agreement between the Fund for Local Authorities and Governments in Bulgaria – FLAG JSC, the European Investment Bank and the Fund for Sustainable Urban Development of Sofia – FSUDS JSC. FSUDS is the second UDF in Bulgaria, created under the JESSICA Initiative.
The JESSICA invests in projects which generate insufficient incomes for market financing and with high social effect. The total finance recourse of the Fund is almost BGN 50 million – BGN 24,6 million are funds from the OP "Regional Development" 2007-2013, provided through the JESSICA Holding Fund, and the other BGN 24,6 million have been provided as a co-financing by FLAG. Since 2016 the Fund has been making reinvestments in new urban development projects. The reinvestment phase will be possible until 2025.